The Curious Freedom of Lockdown by Beverley Perry
Creating artwork has been my passion for as long as I can remember, whether it is drawing or painting. Normally, I'm fairly traditional and realistic in my work, but have recently been having a play with mixed media and I'm finding my work is becoming freer and more joyous. I hope this is reflected in some of the paintings shown here.
With lockdown cancelling all my exhibitions and shops closing, it has taken the pressure off me. I have been able to escape into my studio from all the horrible stuff going on in the world, and bring colour and excitement into my work.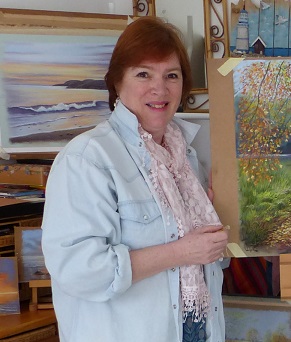 This new mindset has included working on the floor, throwing and flicking paint, inks and masking fluid, and finding myself squealing with delight! Spraying the board or canvas I'm working on with water and then tipping it to let it drip has also inspired me.
I can't wait to see if people like my new work as much as my old style. I think my paintings will settle somewhere between the two when I find my new artistic voice.
Beverley Perry
To see more of my art please visit Beverly Perry Artist or follow me on social media.